Lessenrooster Bedrijfsorganisatie
3de graad · 1ste & 2de leerjaar · dubbele finaliteit (TSO)
Campus 2.3
Wat leer ik?
In deze richting verwerf je inzicht in de economische omgeving waarin elk bedrijf moet werken. Welke regels legt de overheid op? Welke impact heeft de concurrentie? Hoe wordt een bedrijf beïnvloed door wat zich elders in de wereld afspeelt?
In het vak bedrijfsorganisatie krijg je antwoord op de volgende vragen: Hoe kan ik zelf een onderneming opstarten? Hoe komt een bedrijf aan klanten? Wat is de taak van een manager? Hoe kan een bedrijf alle informatie over leveranciers of producten beheren? 
Ook boekhouden en financieel beheer zijn belangrijke thema's. Daarnaast leer je over fiscaliteit, personeelsbeleid en marketing.
In de Belgische economie spelen de haven en de internationale handel een grote rol. Daarom besteed je in deze richting ook veel tijd en aandacht aan talen als Engels en Frans.
Is dit iets voor mij?
Je ziet in jezelf een toekomstige ondernemer

Je wil alles weten over de werking van een commercieel bedrijf

Je hebt interesse in economie en (internationale) handel

Je wil weten hoe je zelf een boekhouding op orde kan houden

Je hebt zin voor initiatief en je houdt van concrete uitdagingen

Wat kan ik er later mee doen?
Deze richting bereidt je voor op een professionele bachelor zoals bedrijfsmanagement, business of office management, toegepaste informatica of vastgoed.
Je hebt ook een goede basis om onmiddellijk te gaan werken.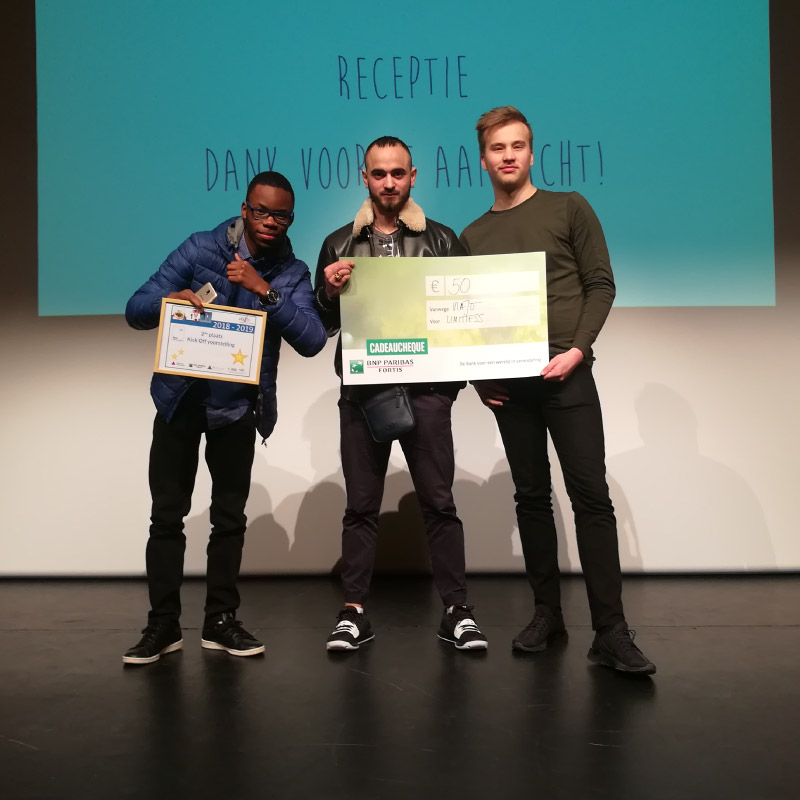 3de graad · 1ste leerjaar
BEDRIJFSORGANISATIE
Godsdienst
2
Aardrijkskunde
1
Bedrijfseconomie
12
Engels
2
Frans
2
Geschiedenis
1
Lichamelijke opvoeding
2
Natuurwetenschappen
1
Nederlands
2
Wiskunde
2
Complementair gedeelte
5
3de graad · 2de leerjaar
BEDRIJFSORGANISATIE
Godsdienst
2
Aardrijkskunde
1
Bedrijfseconomie
12
Engels
2
Frans
2
Geschiedenis
1
Lichamelijke opvoeding
2
Natuurwetenschappen
1
Nederlands
2
Wiskunde
2
Complementair
5